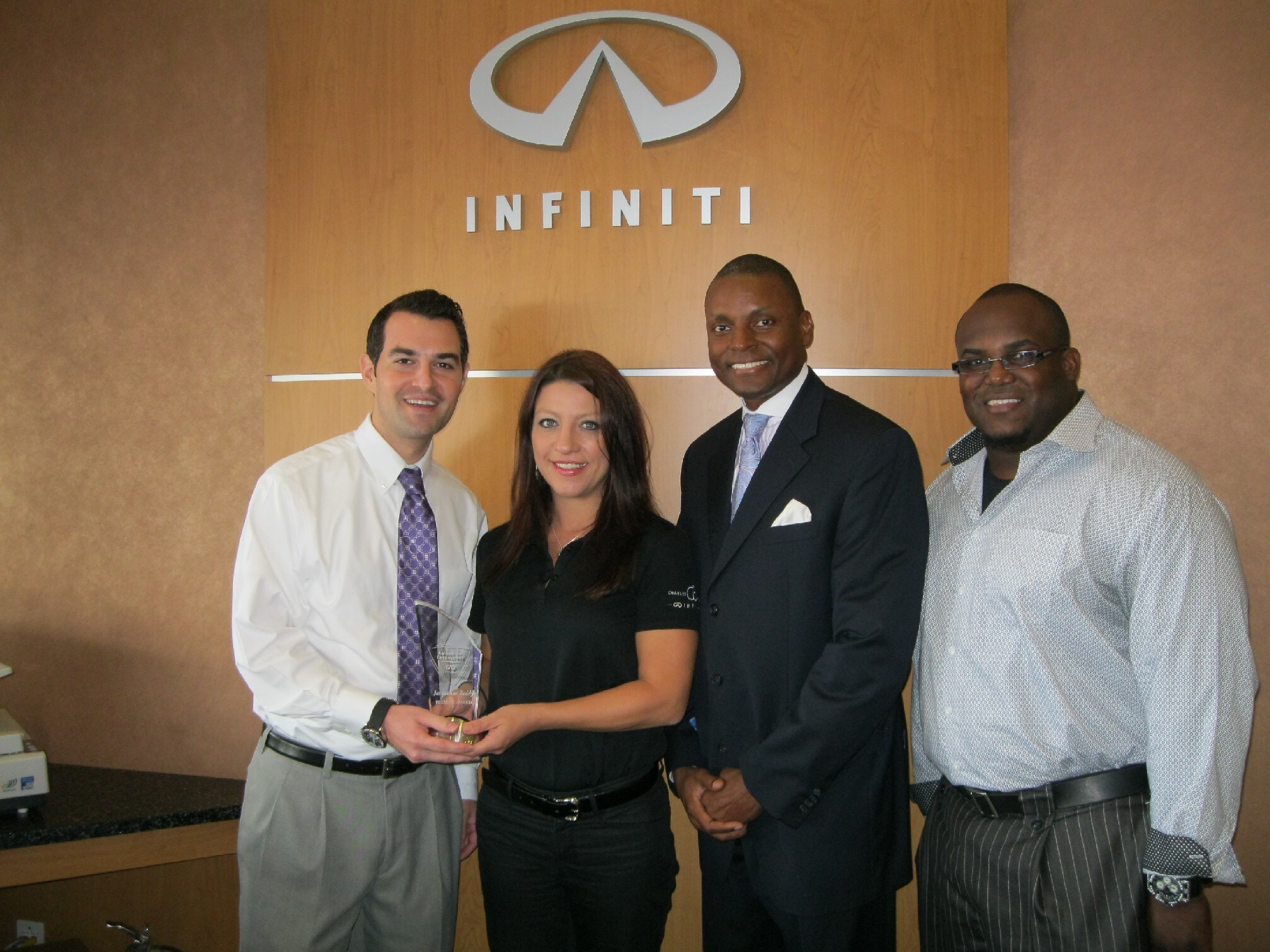 Charles Barker Infiniti is known for its commitment to Infiniti's Total Ownership Experience® and is proud to have a recipient of Infiniti's Award of Excellence in house.

From the moment you meet her you know she is willing to go above and beyond for her customers. She truly exemplifies everything we could ever hope for in an exemplary employee. We are truly lucky to have her in our Charles Barker Infiniti family. We couldn't think of anyone more deserving of this award than our very own Jacqueline, or Jax as we've come to know her. Not just a service advisor, but a friend.



Congratulations Jax and keep up the good work!